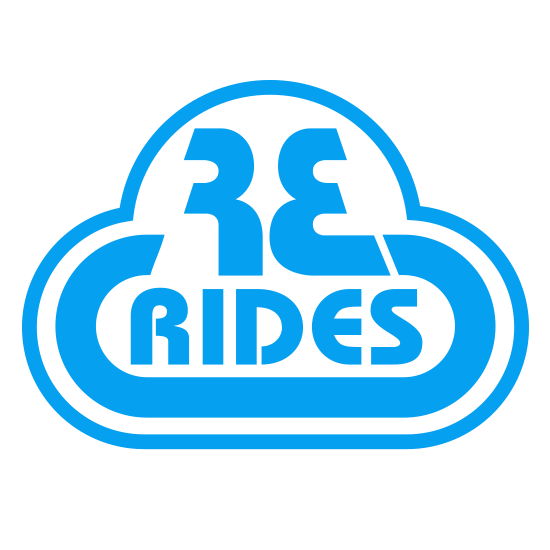 An old school and mid school BMX enthusiast, collector and restorer who's been involved in the Australian BMX collector scene for a number of years. Using my 25+ years of graphic design experience, I began recreating decals for my own bikes and restoration projects. Through the Australian BMX forums and pages it didn't take long before I had requests to print BMX decals for other enthusiasts.

A perfectionist at heart I'm very critical of my own builds, as many BMX enthusiasts are. As such, I ensure my BMX decals are re-created as accurately as possible. Original decals are meticulously traced for size and then re-drawn in vector from multiple photographs.

The re-rides BMX decal shop was set up to keep organised and reach the wider BMX community. As a general rule I only re-create BMX decals for the bikes I've have owned and restored myself. I don't sell decals that are regularly available to buy NOS or in current production by the BMX brand itself.

I do this for the love of restoring vintage BMX bikes. Its a hobby not a business. I don't own the copyright to any of the decals I reproduce. If you are the copyright owner of any of the decal designs on this website, Please contact me.

How are the decals printed?
My BMX decals are printed after your order is processed. They are printed using digital print techniques with the latest digital print technology. This enables decals to be printed in low quantities as and when they are needed. Decals are printed on clear or white weatherproof self adhesive vinyl. When printed on clear, all colours are printed over white to ensure the best colour over the frame colour. Check the product pages for more information.

How long do decals take to arrive?
Decals take 10 working days to print before being dispatched. All BMX decal sets are posted via Australia Post - in Australia that usually takes 3-5 working days - for international customers your decals usually take around 10-15 working days to arrive. Please understand that once the decals have been dispatched, there is nothing that can be done to speed up delivery with Australia Post, or your local country mail service.

Do you do other decal sets that aren't listed?
No. The only BMX decals available to purchase are the ones listed. I am constantly working on new old school and mid school BMX decal sets - they will be listed as soon as they are finished. Check back regularly to see what's new.

Can you reproduce decals for my BMX?
No. I only re-create decals for the BMX bikes we have owned and restored myself. I also don't sell decals that are currently available to buy NOS or in current production by BMX brands themselves.